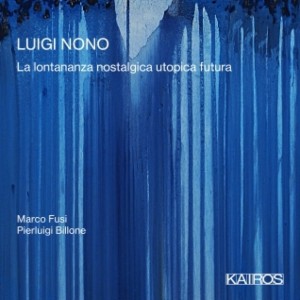 Happy to be behind the mixer of another beautiful disc by my friend Marco Fusi.
This time we followed the precious sound direction and tape work of Pierluigi Billone for what really looks like a milestone recording of this masterpiece by Luigi Nono.
Click on the image for the link, and discover also the HD binaural version!
Thank you to Denis Schuler and Ensemble Vide for their support!