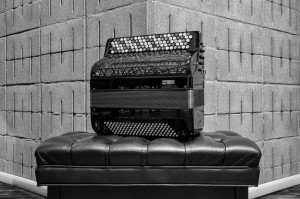 I teach accordion at the Conservatorio Stanislao Giacomantonio in Cosenza (Italy), since 2018.
My subjects are:
– accordion (performance and contemporary music)
– traditional music on accordion
– history and technology of the instrument
– chamber music for accordion
– pedagogy and methods
I am a researcher at the Conservatory of Bruxelles exploring the boundaries of co-composition for accordion and pedalboards.
In the course of my own musical practice, I have noticed that composers can rely on very little literature to illuminate the workings and sonic possibilities of the accordion, and have very little repertoire to glean ideas from. My own collaborations with composers have, therefore, been marked by a strongly interlaced composer- performer relationship, in which I (as a performer) took on a very active role in the generation of musical material.
In my experience the final work is usually the result of a co-creation, especially when it comes to the raw sonic material from which the composition germinates.
In this research project I want to pry open these proverbial cracks in the common conception by adding an extra layer of obfuscation to the accordion's workings: a board of effects processors. With this personalized instrument I am striking up new collaborations with composers, analysing the resulting co-creative processes with the theoretical tools offered by semiotic and historic analysis.
For the Academic Year 2021/22 I am also teaching the "Music Technology" course for Bachelor's and Master's students at Koninklijk Conservatorium Brussel.